3 Great Ideas For A Gaming Birthday Party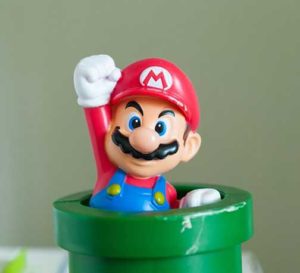 3 Great Ideas for a Gaming Birthday Party from All About Party Bags!   We have lots of ready-made goodie bags and Party Bag Fillers to choose from, including a diverse collection of different themes. Quite simply there's something for everyone. So if you're looking for the ideal party bags for your child, our online store is the ideal place to shop.
Lots of children enjoy gaming, so if you're unsure of what party to plan for your videogame loving child, here's a list of three ideas to give you some food for thought.
1) Host A LAN Party
Very popular in Scandinavian countries; this is a fantastic choice for those searching for a low budget solution. Typically speaking a LAN party is a sleepover party, with videogames, it was more common in other countries before multiplayer online gaming became popular, however many gamers still enjoy regular LAN parties with their friends. In this type of sleepover party, people met in person to play video games together over a Local Area Network, however in the contemporary iteration of this classic, friends often bring laptops or consoles to one friend's home and spend the evening or sometimes even whole weekend playing videogames with each other.
2) Go Old School With A Trip To The Arcade
Whilst gaming nowadays means playing the latest releases on your console or PC, however in years past many visited local arcades to play games such as PAC-MAN, Donkey Kong, Galaga, Frogger, and many more.
In previous decades, lots of children would gather together with friends and family, spending their pocket-money playing these games, however not all arcades have been left in the past, many still exist to this day. So why not bring this old school gaming experience back to life for your child's birthday? If they love shoot 'em up games like CoD or battle royale games like Fortnite, perhaps they'll love playing the old school arcade games with light-guns like 1995's Time Crisis or 1984's Duck Hunt.
3) Visit A Gaming Cafe
Whilst the contemporary iteration of the LAN party might be mostly a Scandinavian hobby, many gaming cafes have opened throughout the country, where people can gather together, enjoy some tasty food and drinks whilst playing some of their favourite games. In fact, gaming cafes are a great place for people who enjoy video games to get out into 'the real world', meet new people and make friends.
A trip to the gaming cafe could be a superb idea for a birthday party, they'll be able to play some of their favourite games with their friends, and any parents who want to stick around to supervise would be able to enjoy a nice cup of coffee. Perhaps the children could organise a tournament with a competitive game such as Counter Strike or League of Legends? After all, the professional eSports scene is becoming more and more popular; this could be a fantastic opportunity for children to spend a day pretending to be their favourite eSports players; do they want to midlane in LoL like Faker or be an AWPer in CSGO like FalleN, a gaming birthday party is their opportunity to live their dreams for the day.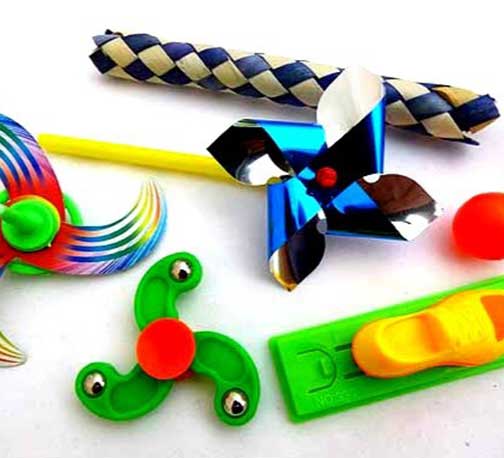 Don't Forget About Party Bags
Whilst planning your child's birthday party is lots of fun, we understand that the time can quickly fade away and sooner or later, you often feel like you don't have enough time to do everything. That's where we can help; our online store has over 500 pre-filled readymade party bags to choose from, which are suitable for a diverse range of different ages, genders, and interests.
Filled Party Bags are the ideal choice for parents who are short on time, with just a few clicks you can order goodie bags for all the children attending the party. This gives you lots more time to spend organising the party, making sure that your child has everything they need to have an awesome gaming birthday party.
However, we understand that for some parents, making your own party bags is a big part of the fun of organising your child's party. So if you're feeling crafty and would prefer to make your own, we have a fantastic collection of party bag fillers to browse on our online store.
In fact, there are over a thousand gifts and treats to browse through in our diverse collection. Additionally, we also have lots of awesome loot bags to choose from as well, so you can find everything you need to build your own party bags in one place.
For More Information or To Make An Enquiry, Please Contact Our Friendly Team
There's a diverse selection of products available on the All About Party Bags online store in addition to the filled party bags for birthdays, you can find themed party bag fillers to make your own goodie treat bags, and a whole range of party bag alternatives.
So if you would like extra information regarding any of our products, or if you have any questions that you would like to ask, please get in touch with our staff, our team will be happy to assist you and answer any questions you have.
You can contact us by telephone by calling 01604 595537.
You can send us an email at:  info@allaboutpartybags.co.uk