5 Football Party Ideas Kids will love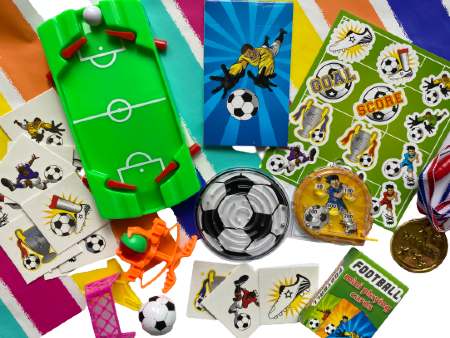 5 Football ideas that kids will love from All About Party Bags!   As football-mania sweeps the country what better way to join in than to hold your very own football party.  We have lots of themed Filled Party Bags, Party Bag Fillers and even a football themed Ready-made pass the parcel to choose from. Quite simply there's something for everyone. So if it is the perfect party bag for your child you are looking for, our online store is the ideal place to shop.
If you've got a little Kane or Messi at home, a party inspired by the beautiful game will be a winning goal. What better time to throw a football party, kick it off with these fab ideas.  Whether you decide to have a kick about in the garden,  pin the goal on the net or even a ready-made version of  Pass the Parcel, we have your back covered. In addition to games you will also find plenty of football themed filled party bags and party bag fillers on our site.  The potential is endless and on our site you will find everything you need to keep the footy fun going long after the final whistle has been blown on your party.
Football Ticket Invitations
Before you throw any party, you of course need to send out the invites. We love this idea for creating your own football ticket invitation.  It will definitely set the mood for your celebration and the lucky guests will love feeling like they are heading to a real match!
Football Party Games
Besides the obvious kick about, there's a massive range of other fun games for a football party!  Check out our football  ready-made pass-the-parcel  which is always a popular option,  you can select the number of layers and there is a prize to found in each one.  Blow Football is a really simple tabletop football game that just involves a cotton ball or table tennis ball and a straw to create a super fun game to keep the kids busy whilst you set up the party food. Other really good games include pin the ball in the goal, blindfold football and balloon keepie uppies.  Reward the lucky winner with their very own gold medal.
Half-Time Refreshments
After a tiring game the kids will most definitely be hungry, so it'll be time to serve up some snacks, drinks, and of course cake. A pitch-side table decked out in artificial turf, football bunting and lots of footy-themed food will definitely be a victory. Don't forget to provide half-time hydration and fruity snacks to keep the kids going in the game of two halves
Football Cake
Not only is this mint-chocolate football cake delicious, it's got an extra tasty surprise inside! This show-stopping football cake makes a great centre piece for a table, and if you are feeling really adventurous you could decorate it with the birthday boy or girl's favourite team colours too.
Football Party Bags and Party Bag Fillers
Once the day's activities have come to a close, end the party in style with our amazing selection of football themed filled party bags! With themed party bag fillers including whistles, puzzles, tattoos and stickers galore and many other boys filled party bag options, the kids will love the kit inside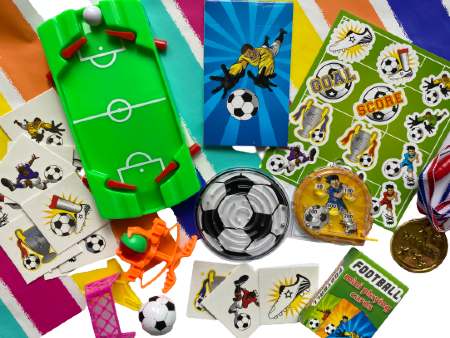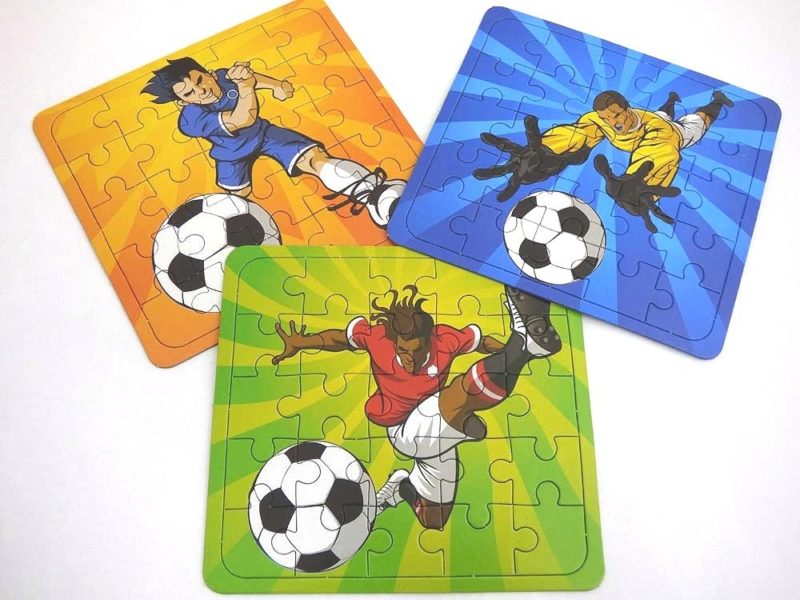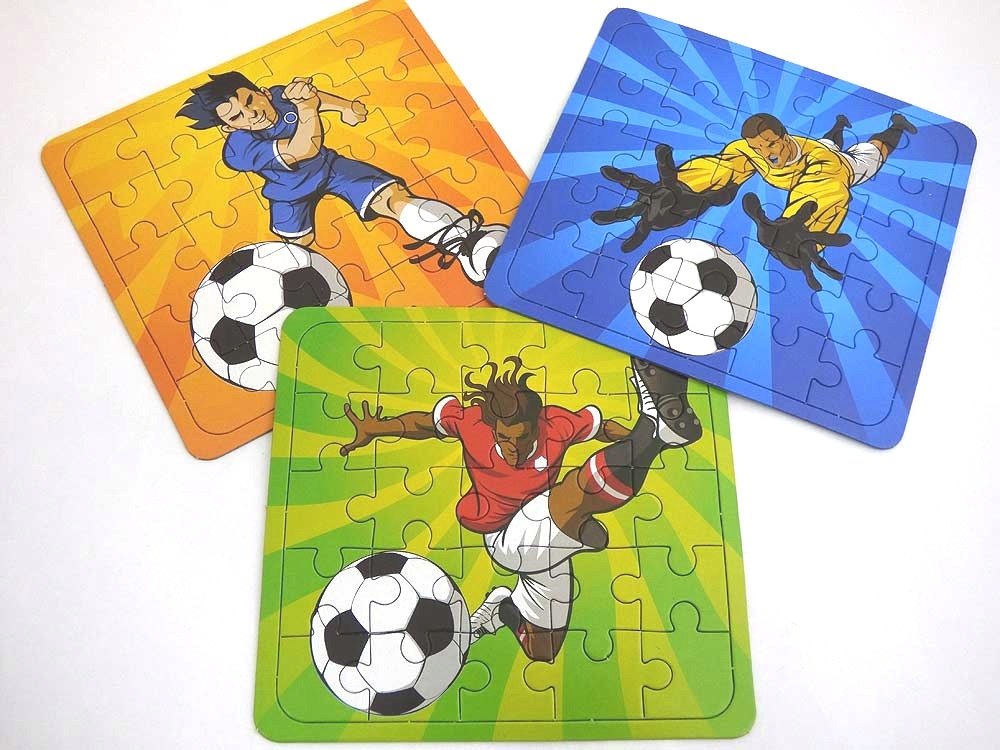 All About Party Bags
We are here to help.  Whilst planning your child's birthday party is lots of fun, we understand that the time can quickly fade and sooner or later, you often feel like you don't have enough time to do everything. That's where we can help;  our online store has over 500 pre-filled readymade party bags to choose from, which are suitable for a diverse range of different ages, genders, and interests.
Filled Party Bags are the ideal choice for parents who are short on time, with just a few clicks you can order goodie bags for all the children attending the party. This gives you lots more time to spend organising the party, making sure that your child has everything they need to have an awesome birthday party or football celebration.
However, we understand that for some parents, making your own party bags is a big part of the fun of organising your child's party.  So if you're feeling crafty and would prefer to make your own, we have a fantastic collection of boys and girls party bag fillers to browse on our online store.  There are also plenty of unisex options should you be holding a party for boys and girls.
In fact, there are over a thousand gifts and treats to browse through in our diverse collection. Additionally, we also have lots of awesome loot bags to choose from as well, so you can find everything you need to build your own party bags in one place.
For More Information or To Make An Enquiry, Please Contact Our Friendly Team
There's a diverse selection of products available on the All About Party Bags online store in addition to the filled party bags for birthdays, you can find themed party bag fillers to make your own goodie treat bags, and a whole range of party bag alternatives.  You may also find our other Blog on Gaming useful for other party suggestions.
So if you would like extra information regarding any of our products, or if you have any questions that you would like to ask, please get in touch with our staff, our team will be happy to assist you and answer any questions you have.
You can contact us by telephone by calling 01604 595537.
You can send us an email at:  info@allaboutpartybags.co.uk