Summertime Birthday Party Suggestions
Summertime is great for lots of wonderful parties, ranging from tasty family BBQs to an awesome poolside birthday party. So whatever type of party you're organising this summer, remember you can get all the party bag fillers and party supplies you need from All About Party Bags.
3 Suggestions For Summertime Birthday Parties
Not sure what type of party to organise for your little one's birthday this summer? Here's a quick list of 3 ideas to give you some food for thought.
Outdoor Sports Or Activities
Sports themed parties are great because the entertainment is really simple. After all, with a sports themed party, all you need is a ball, a referee and some outdoor space to keep the children entertained.
A Summer BBQ
A great party needs an awesome party food and arguably one of the country's favourite foods for the summertime is the good old BBQ. This style of party is great because it doesn't need to be super fancy; often keeping things simple and sticking to a casual menu is a great idea. With tasty burgers, delicious hot dogs, and lots of other family favourites.This style of party is great for families, as there's something for everyone at a BBQ party. The grownups can enjoy some time with each other bonding over shared interests, children can spend time with their friends and perhaps even make some new ones, and everyone together can enjoy the summertime weather whilst enjoying tasty food.
Pool Party
Anything from a paddling pool to a swimming pool will keep your family and friends cool and occupied on a warm sunny day; water balloons, water pistols and a few ball games are guaranteed to keep smiles and laughter ringing out into the night. All About Party Bags also has some great themed filled party bags ideal for a pool party such as our Outdoor Party bag complete with water gun and balloons. Why not try one of our ready-made games of pass the parcel or other traditional games such as sack races or egg and spoon races and have some fun prizes at ready for the winners. Some great prizes can be found by browsing through our selection of party bag fillers. With regards to party food for a pool party this summer, there are lots of fun options for example, perhaps you could serve some refreshing snacks to help the party guests to stay cool in the heat; perhaps a tasty cold fruit flavoured dessert? Additionally, if adults are attending the party, a Pimms is always guaranteed to give everyone a taste of Summer, using this recipe from BBC Good Food Guide.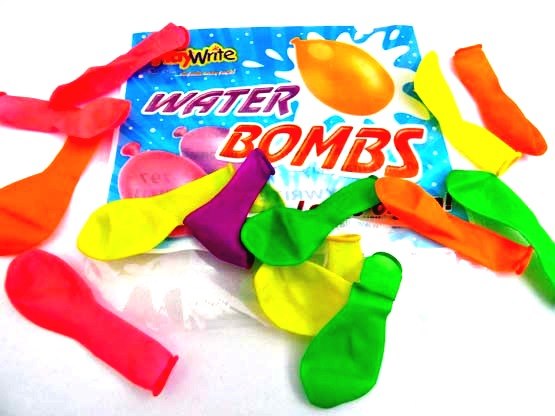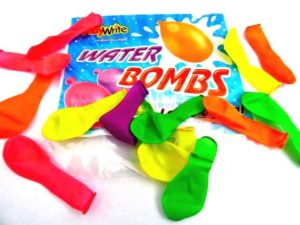 Don't Forget About Party Bags
No children's birthday party is complete without goodie bags, make sure you don't forget about them. However, if you're running short of time there's no need to panic. We have a great selection of readymade party bags available in our online store, ideal for busy parents who are short on time. On the other hand if you would rather make your own party bags, we also have a great selection of party bag fillers and loot bags to choose from, allowing you to create customised party bags that you child and their friends will love.
However, we understand that for some parents, making your own party bags is a big part of the fun of organising your child's party. So if you're feeling crafty and would prefer to make your own, we have a fantastic collection of party bag fillers to browse on our online store. In fact, there are over a thousand gifts and treats to browse through in our diverse collection. Additionally, we also have lots of awesome loot bags to choose from as well, so you can find everything you need to build your own party bags in one place.
For More Information Or To Make An Enquiry, Please Contact Our Team
If you have any questions about the party products that are available on our online store, please don't hesitate to get in touch. Our friendly and dedicated team will be happy to help you with your enquiries.
If you would like to contact us, please call 01604 595537. However, if you would prefer to contact our team using the internet, you can so do using the information below.
Contact The All About Party Bags Team Online send us an email at info@allaboutpartybags.co.uk
– Or you can contact us on social media where you will be able to can find us on Facebook at All About Party Bags