Cracking Christmas Party Bags & Party Bag Fillers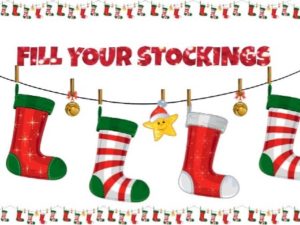 If you're searching for some Christmas party bags & stocking fillers browse through our very own Christmas Grotto full of festive inspiration. All About Party Bags can help you unwrap some great stocking ideas you will love! Browse through our selection of stocking fillers, there are hundreds to choose from. There are lots of wonderful toys and treats to choose from, so visit our online store today.
Choosing gifts to put inside Christmas stockings can be a challenging experience. It can sometimes be difficult finding the balance between a stocking filler and a Christmas gift. So, to give you a helping hand, here are some inspiring ideas for Christmas stocking fillers.
Christmas Stocking & Party Bag Fillers
There are lots of fantastic Christmas themed treats to choose from on the All About Party Bag Website. If you're searching for a few surprises to add to your child's Christmas stocking take a look at our Christmas Stocking and Sack Fillers; if you find yourself short of time there are also plenty of ready filled Sacks & Stockings, and Christmas bags to select from that will suit a wide range of budgets, ages and genders.
Choose Treats Inspired by Your Child's Interests. Our selection of stocking fillers is not limited to Christmas themed treats. We have lots of different gifts and goodies to choose from. These include, but are not limited to, Emoji, Unicorns, Dinosaurs, Princesses, Pirates, Superheroes, Football and Arts & Crafts. Browse through the selection of gifts and treats that are available from All About Party Bags online store and find some fantastic stocking fillers children, and adults, will adore. You will find a huge selection of goodies on our website that also make great gifts for a variety of different occasions. You could even use our selection of fillers as prizes for party games, a great idea if you're hosting a Christmas, Birthday or NYE celebratory party. Add balloons, jazz blowers, party poppers, hats and streamers and you've got yourself a party to remember.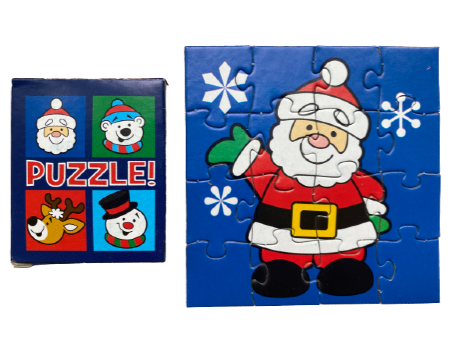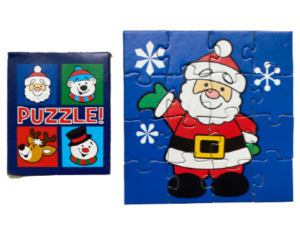 We have a variety of christmas party fillers to choose from
• Perhaps A Christmas Cuddly Toy?
If you're searching for a memorable stocking filler for your child, a cuddly Christmas bear could be a fantastic choice. There are plenty to choose from, All About Party Bags also has a Christmas Puppy and Rudolph who will be extremely happy to have some festive hugs!
• Jolly Christmas Jigsaw?
Worried about finding a quiet minute to get started on the turkey? These Jolly Christmas Jigsaw Puzzles are a great way to keep the kids occupied on Christmas morning. They come in a variety of designs, with 12 pieces each in 4 different designs
• Christmas Biff Bat?
A wooden Christmas Biff Bat will offer great Christmas entertainment for adults and kids alike!
• Christmas Glider?
Help Father Christmas and his friends take to the skies with Christmas gliders. These fun festive fillers are great fun – the kids can see how far they can get them to fly.
Christmas party bags
If time is tight, we also have a fun range of ready filled stockings and sacks available. Save yourself some time with our readymade Christmas Party Bags. Browse through our fantastic collection and allow us to do the work for you. Consider adding other items to the bags we have created such as Christmas Bubbles, Chocolate Coins, and other Christmas Delights. From mini treat Bags that start at 65p through to deluxe themed bags, we have every budget covered.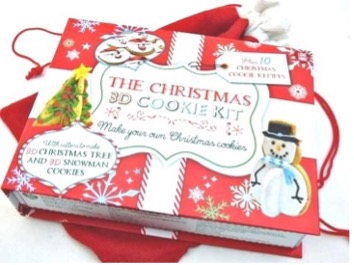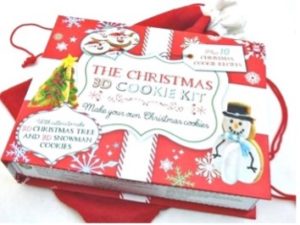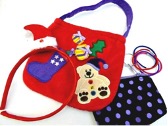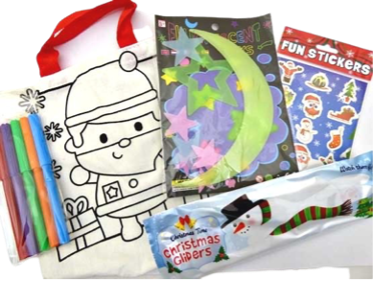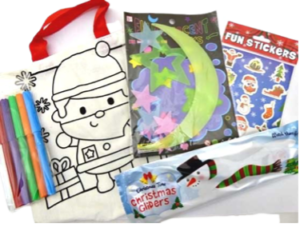 These Christmas party bags and party bag fillers are guaranteed to be popular with everyone and you can't beat a bit of Christmas shopping for getting you in the festive spirit! If you have any questions or can't find what you are looking for just call our team today who will be happy to help! Please don't hesitate to get in touch. Our friendly and dedicated team will be happy to help you with your enquiries.
Any Questions? Get In Touch with Our Team Today!
If you would like to contact us, you can do so in a variety of different ways:
 You can contact us by telephone by calling, 01604 595537
 You can send us an email at info@allaboutpartybags.co.uk
 Or you can fill out our contact form and our team will respond as soon as possible.
And, for lucky locals, don't forget you can collect your parcel from Zoomania (previously Hullabaloo) in Northampton, right up until Christmas Eve free of charge. Why not treat the kids to a play in our centre whilst you select your stocking fillers over a cup of coffee and then collect them from reception.